Product No 1.
5 BY 7 Inches(5R) 48Pieces C$39.90, Frame C$30 (Silver, Pink and Blue frame only)
---
Product No 2.
11 BY 14 Inches(11R) 300Pieces Puzzle C$129.90, Puzzle Gift Box or Puzzle Frame C$50 (Classic wooden, Pink and Blue frame only)
(Puzzlehup's most popular product!)
---
Product No 3.
Magnet Puzzle ,4 BY 6 Inches(4R) 20Pieces C$42.90
Magnet Puzzle ,5 BY 7 Inches(5R) 48Pieces C$49.90
(Paste it on fridge, anywhere magnetic!)
---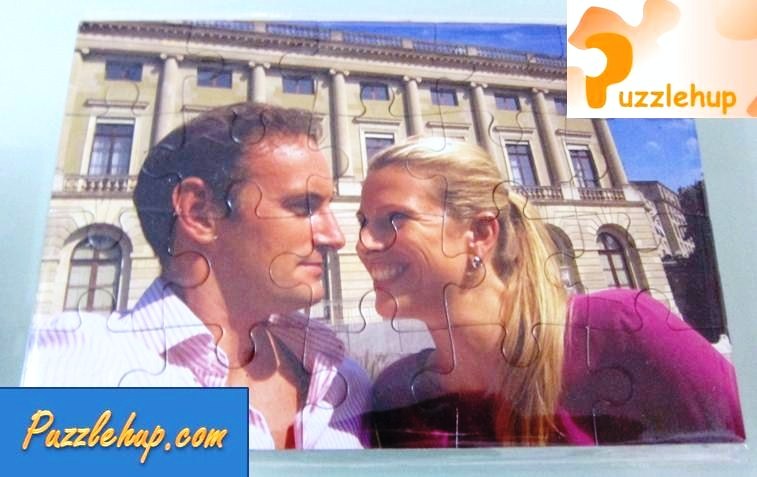 Product No 4.
Postcard Puzzle ,4 By 6 Inches(4R) 20Pieces C$25.90


C$5/Set for more than 100 Sets Order.
C$2.50/Set for more than 500 Sets Order.
(Ideal for Corporate Gifts, Wedding Favors, Birthday Party Gifts)

---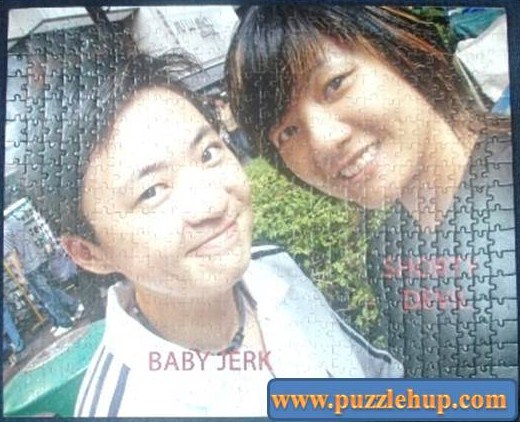 Product No 5.
21 By 30.5 Inches(A1) 75 / 759 / 1000Pieces C$199.90, Gift Box C$50
(Need bigger than A3 size puzzle? Try this A1 Size! Ideal for Events and Family Photo!)
(Anymore bigger? No problem! 4000Pieces available too, kindly contact us for quotation)
---

Product No 6.
Singapore Limited Edition "Couple" Series Puzzle Pendant C$229 Per Couple Set
(With Chain & Latest Leatherette Collection Jewellery Box. With Names Engraving)
(Excellent high-quality finished jewelries that are machined-cut from anti-rust Surgical Stainless Steel with extraordinary craftsmanship. You may wish to have names laser engraved on them.)
---

Product No 7.
Singapore Premium Silver Heart-Shape Puzzle Necklace Jewellery Gift
C$229 Per Set (With Chain & Latest Leatherette Collection Jewellery Box)
(A great way to add even more sparkle to your personal style. Simple design that will pair wonderfully with any outfit)
---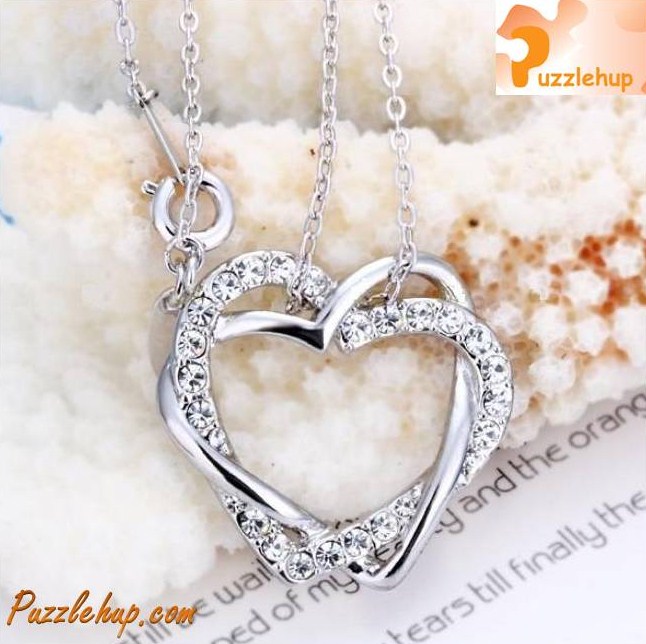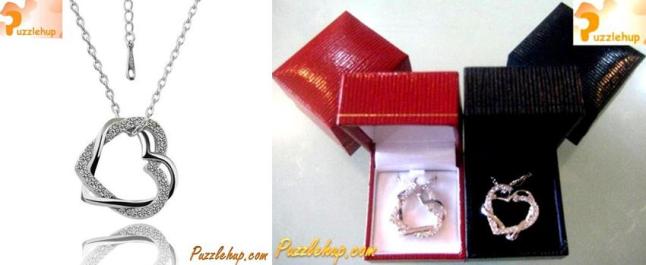 Product No 8.
Korea Elegant White Gold Heart-Shape Necklace Jewellery Gift (Very popular!)
C$129 Per Set Inclusive of Chain and Latest Leatherette Collection Jewellery Box
(Blue or red colour only)
(Ideal gift for girlfriend, we can direct send to her address with a small note / message for her. Excellent high-quality finished jewelries that are made from 18K white gold with extraordinary craftsmanship.)
---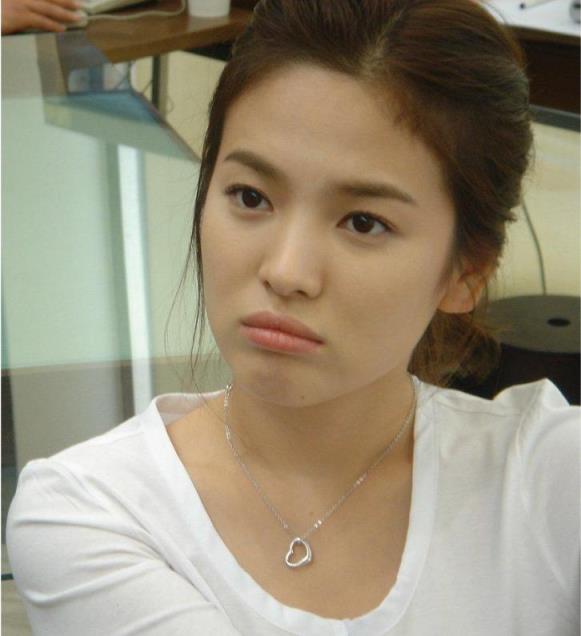 Product No 9.
Korea Elegant Silver Heart-Shape Necklace Jewellery Gift (Very Popular!)

C$129 Per Set Inclusive of Chain and Latest Leatherette Collection Jewellery Box
(Blue or red colour only)
(Ideal gift for girlfriend, we can direct send to her address with a small note / message for her. Excellent high-quality finished jewelries that are made from Silver with extraordinary craftsmanship.)
---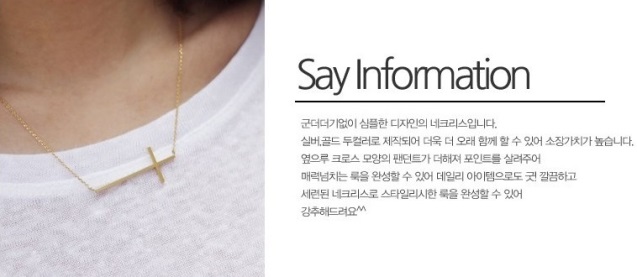 Product No 10.
Korea Elegant Jesus Cross Gold-Color Nickel Necklace Jewellery Gift (Very Popular!)

C$129 Per Set Inclusive of Chain and Latest Leatherette Collection Jewellery Box
(Blue or red colour only)
(Ideal gift for girlfriend, we can direct send to her address with a small note / message for her. Excellent high-quality finished jewelries that are made from Gold colour Nickel with extraordinary craftsmanship.)
---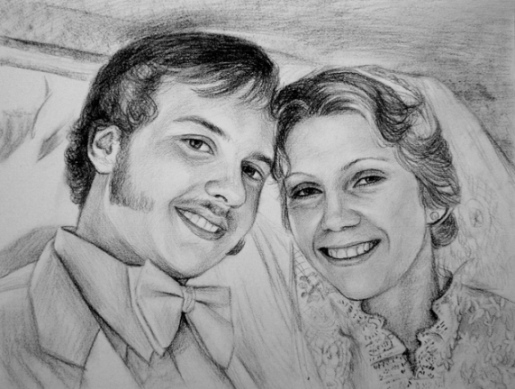 Product No 11.
CHARCOAL DRAWING SERVICES. WEDDING/COUPLE/PETS/HOUSE/CHILD/FAMILY PORTRAIT.


12" x 16"(Rolled)- USD$300 / EUR$270 / SGD$425
12" x 16"(With Frame)- USD$400 / EUR$360 / SGD$565
16" x 20" (With Frame) - USD$5000 / EUR$4500
20" x 24" (With Frame) - USD$30,000 / EUR$27,000
24" x 36" (With Frame) - USD$100,000 / EUR$90,000
36" x 48" (With Frame) - USD$500,000 / EUR€450,000
48" x 72" (With Frame) - USD$1,000,000 / EUR€900,000


(Lead time 14 Days for most sizes. To order, please email photo to puzzlehup@gmail.com)
---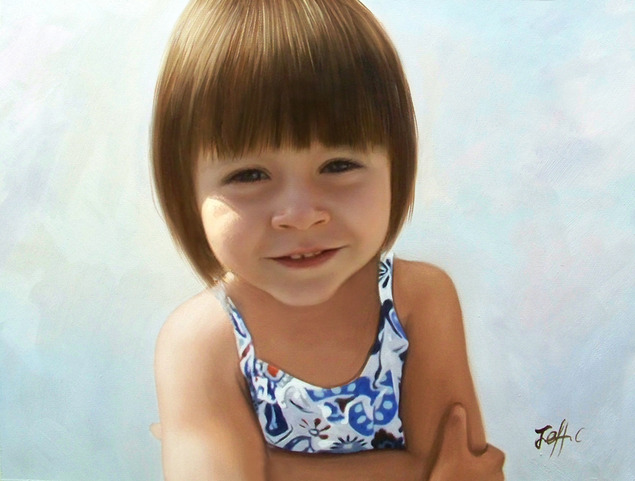 Product No 12.
OIL PAINTING SERVICES. WEDDING/COUPLE/PETS/HOUSE/CHILD/FAMILY PORTRAIT.


12" x 16"(Rolled)- USD$300 / EUR$270 / SGD$425
12" x 16"(With Frame)- USD$400 / EUR$360 / SGD$565
16" x 20" (With Frame) - USD$5000 / EUR$4500
20" x 24" (With Frame) - USD$30,000 / EUR$27,000
24" x 36" (With Frame) - USD$100,000 / EUR$90,000
36" x 48" (With Frame) - USD$500,000 / EUR€450,000
48" x 72" (With Frame) - USD$1,000,000 / EUR€900,000


(Lead time 14 Days for most sizes. To order, please email photo to puzzlehup@gmail.com)
---

Product No 13.
PORTRAIT DRAWING SERVICES.
(USING SIGNATURE/NAME). FACE PORTRAIT.


12" x 16" (With Frame) - USD$1,000,000 / EUR€900,000 / SGD$1,400,000
16" x 20" (With Frame) - USD$2,000,000 / EUR€1,800,000 / SGD$2,800,000
20" x 24" (With Frame) - USD$5,000,000 / EUR€4,500,000 / SGD$7,000,000


(Lead time 30 Days. To order, please email photo to puzzlehup@gmail.com)
---
Visit http://www.facebook.com/Puzzlehup for other interesting puzzle products


All pricing are in Canadian dollars, Worldwide Shipping.
1 Singapore dollar = 0.92 Canadian dollars
(Rates provided for information only. Please check the latest currency.)

---
---
Having trouble designing? Not a problem!



Draft sent by customer
It simple and easy to have your design done!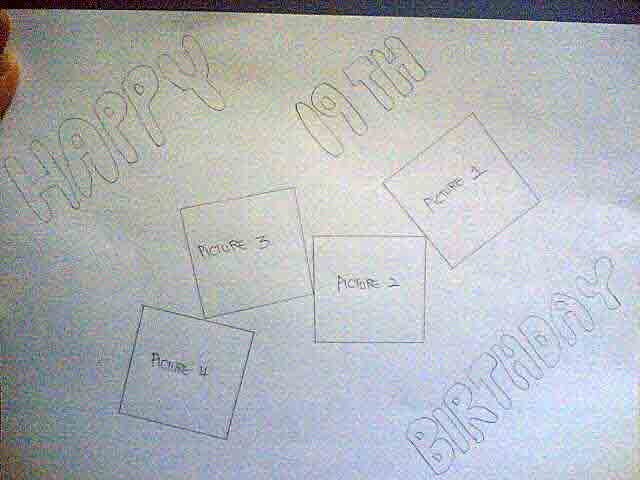 Step 1:
Draw out your design ,state the blackground colour and any requirements you want.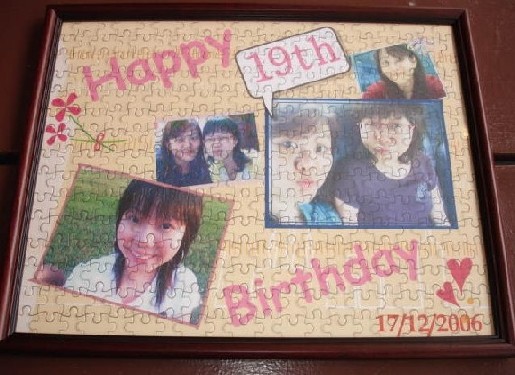 Step 2:
Take any camera handphone ,snap it ! And send to us.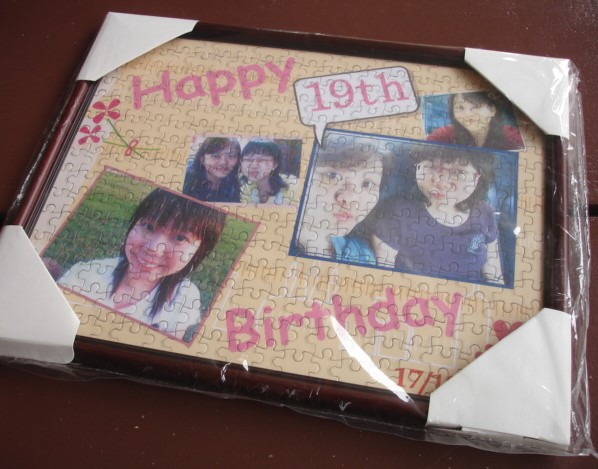 Step 3:
Wait at most 3 working day for us to have your design done .
Final design will be send back to get confirmation for making puzzle.




Or use these design templates



Professional Designing Service available .Send in your Photos NOW!!!